The Brief:
One of Canada's largest banks, Scotiabank aims to set itself apart from competitors by being eco-friendly. They wanted to bring this message of sustainability to their customers, but weren't sure how to do so.
The Big Idea:
The Scotiabank EcoLiving Blog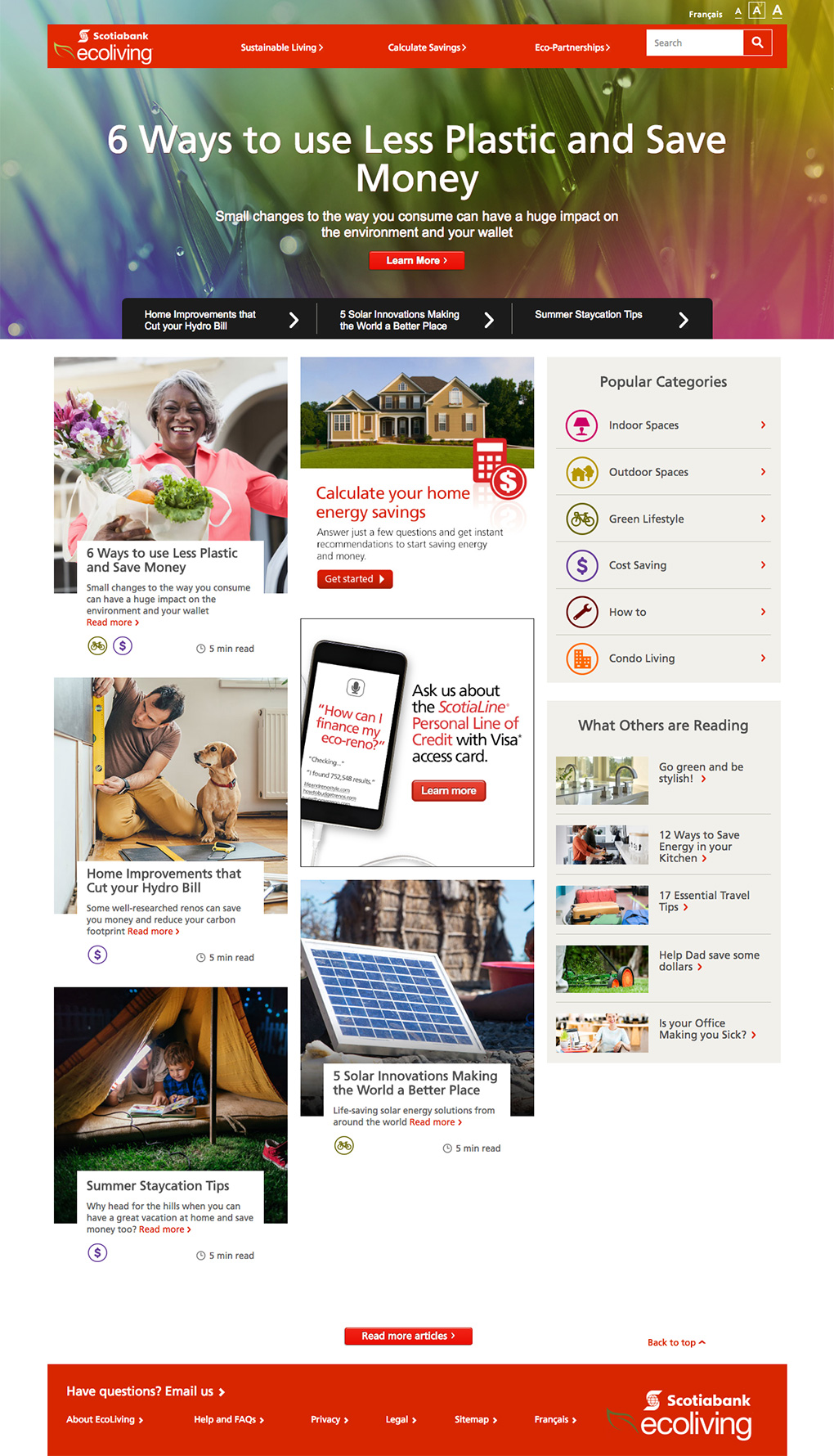 Implementation:
Through innovative Content Creation, we spread Scotiabank's sustainability message by providing customers with an excellent resource for environmentally-friendly information and ideas. Through their blog, Scotiabank is able to reach those customers who prefer companies with a focus on the environment.
The EcoLiving Blog means that customers automatically associate the bank with sustainability and environmental responsibility.