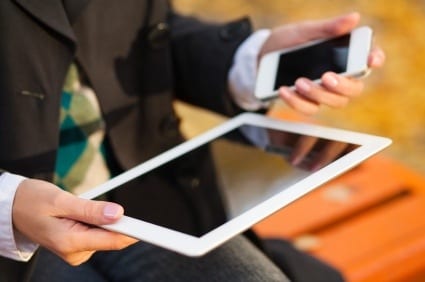 Clients ask us this question all the time. And our answer is, only if you think it will add value to your customers experience. Just because you can, doesn't necessarily mean you should.
Apps are a great way to provide a highly focused brand experience to your customers. And if you get it right, it will ingratiate your company in their eyes. Your app will earn a coveted spot on their most precious possession, their Smart phone and/or Tablet computer. But I can't stress enough about the adding value part.
"We considered building an app for our dealership," said Phil Gordon of Midtown Volkswagen "but we couldn't imagine customers downloading something they would only use every 3 or 4 years."
In most cases, it comes down to goals and availability. Your app should be part of your overall strategy and should provide additional functionality that is either not available on your web site, or better suited to a more thoughtful, focused, delivery system. And it doesn't have to be a marketing initiative either. It could be an extension of your CRM strategy, like an order tracking system.
Also, it may be a good idea to ask yourself a few poignant questions before heading down the app development path. Are we prepared to do what it takes to support a mobile app, or are we trying to get something for nothing? Do we have a marketing budget and a strategy in mind? Do we know where the app is going? Are we willing to invest more time and money in the app post-launch to improve and maintain it, even if it is not yet profitable? Is this a core part of our business strategy or a "might as well" scenario?
In summary, don't build an app because your trying to keep up with the Jones'. Make sure it's function provides a specific need for your customers, otherwise your app will be downloaded once (if you're lucky), and never used again.